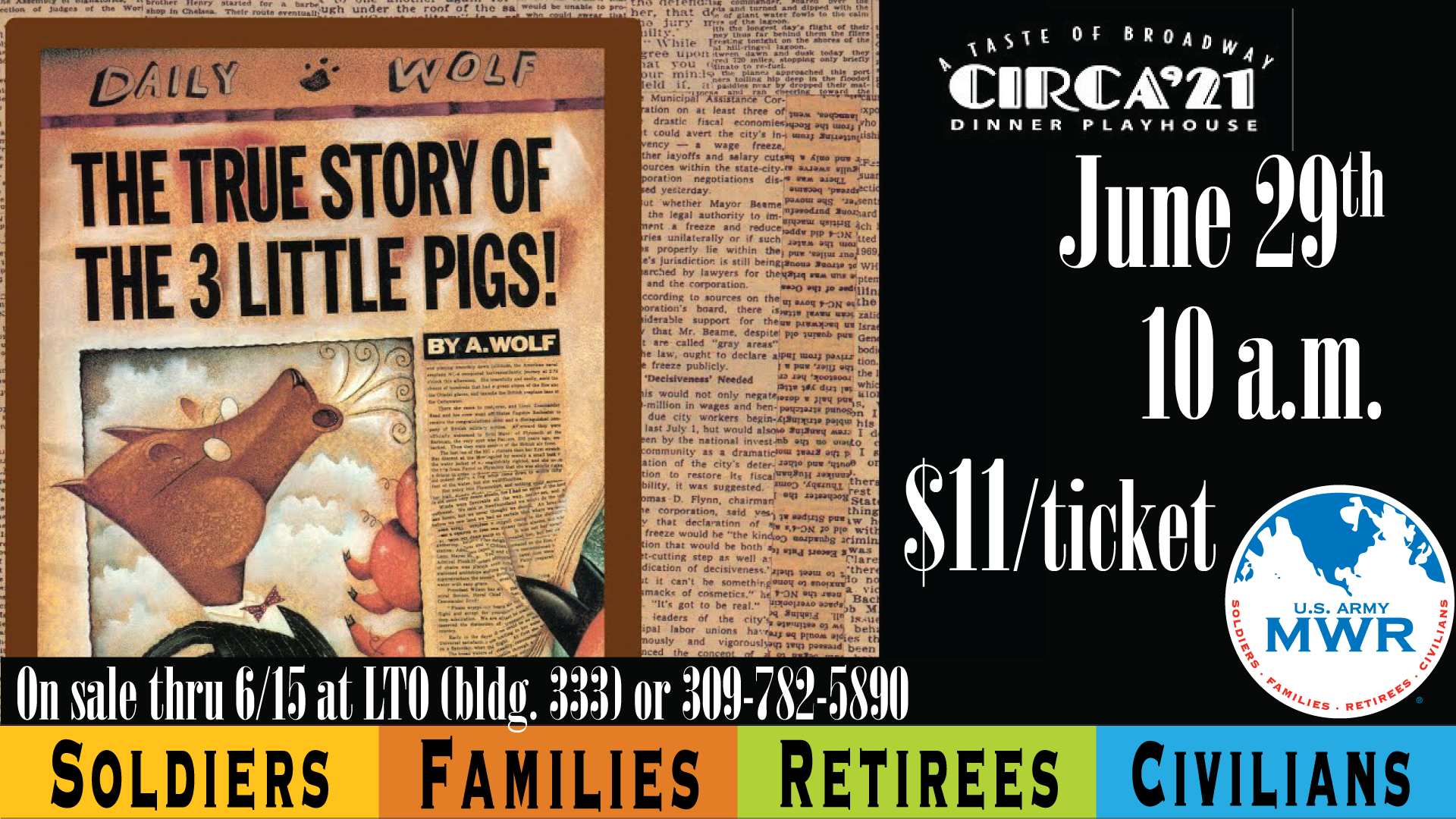 The True Story of the Three Little Pigs
Note: This event has already passed.
Date: Jun 29 2019, 10 a.m. - 11 a.m.
Leisure Travel Office - Bldg. 333 Next to PX Rock Island 61299 Google Map
Please note, these tickets are only available until 6/15/19.
You thought you knew the story of the "The Three Little Pigs"… You thought wrong.
In this hysterical and clever fractured fairy tale that twists point of view and perspective, youngsters will finally hear the other side of the story of "The Three Little Pigs." There are two sides to every story, and when the Big Bad Wolf takes the stand in Piggslyvania's Trial of the Century, he finally gets his say. But whether he'll get a fair trial in a corrupt piggy court is anyone's guess. Will the pigs' splashy puppet show make a puppet out of justice, or is the wolf's catchy song and dance about a sneeze gone wrong all razzle-dazzle? Enter the jury box and decide the fate of Big 'n' Bad in this musical adaptation of the hit children's book.
The ​Leisure Travel Office has discount tickets for $11 each through 6/15/19 to this Circa 21 children's show. Please call Leisure Travel at +1 (309) 782-5890 or stop by bldg. 333.